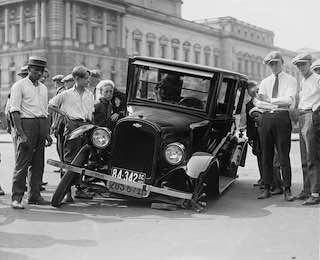 We all buy the best cars thinking it will solve all our commuting troubles, provide us with pleasurable journeys and life time memories. But that joy very soon converts into misery, when we exhaust our free service with the service centres. The story repeats almost every single time.
What follows is, huge bills of replacements that your car needs from time to time to run efficiently. The market of automotive spare parts is a complex one. With so many models of cars, and so many part variations, it's very difficult for an individual to gather enough knowledge to source a part on his own. And even if someone has the required knowledge, getting the part from the market is a battle that robs us of our time and peace of mind.
So our cars are left at the helm of our "service advisors". Most of us bear the huge cost without realising that some of the parts which are sold at very high prices and do not affect the safe running of the vehicle, can be bought from after market car parts manufacturers for a fraction of the cost.Although there are a lot of multi-brand workshops, which cater to this market, there is still a lack of transparency because of very little knowledge the usual customer has Only if a common market-place existed where such parts easily available would this problem be solved.
For example, breakables like lights, mirrors, handles, etc. which are at the helm of the ever crazy Indian traffic, get dented and broken without us even noticing. If you then go for original replacement of such items, the markups on those items are huge.
We at Parts Big Boss want to solve that problem by bringing you a wide range of products, suitable for most models of cars at affordable prices.
Parts Big Boss, although is a start-up, but with an already running offline business in the same field for the past 25 years, has the necessary experience and the network to source good quality after market products directly from it's manufacturers and bring it to the end customer, which is YOU. No middle-men, no extensive employee structures and hence the real, reasonable cost of products.
As of now, the vehicle owners don't have much choice when it comes to getting their cars repaired. They get fleeced at some place or another. The idea of fair and efficient service has been long missing.It's about time someone did something about it.
Parts Big Boss, aims to give the power to maintain the vehicles back in the hands of their righteous owners, where it doesn't lie presently. And in the future,we intend to make the car- repair a seamless, hassle-free, quick and reliable experience.
Start your Spare Parts Shopping Now @ Parts Big Boss