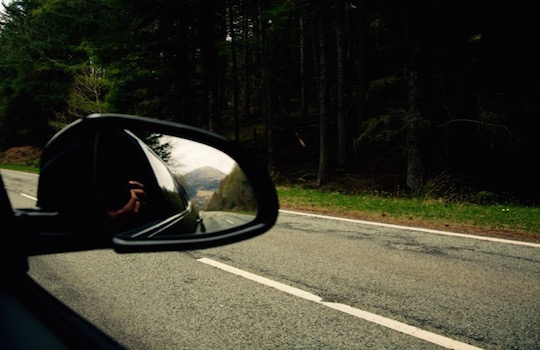 It's all about the Journey
Travelling by road is fun and most memorable as compared to other modes of transport. It enables you to form memories that you cherish forever.
But if you and your car is not prepared for emergencies, It could have a devastating effect on your trip.
I myself got into trouble while travelling to Mcloedganj about a year ago, when my car broke down with multiple punctures on 2 tires. The car just could not move. We were very far from any town where we could get a mechanic. Long story short, it was an unpleasant experience and we wasted a lot of time when we could have fixed it ourselves had we kept some emergency equipment with us.
I would advice you to keep these emergency items handy for your next road trip and save yourself from the hassles of getting stuck in the middle of nowhere!
1.
Tire Sealant/ Puncture repair kit - A foam tire sealant works brilliantly to fix regular punctures. All you need to do is insert it into the air valve and it spreads itself uniformly inside the tire, sealing all air leaking holes.
2. Tire Inflator - You would need to fill up air after sealing the tire with the sealant. If you don't have an inflator, you will still be stuck. A tire inflator works efficiently with current from the lighter/charger point of your car and fills up your tires to the optimum level with the help of the pressure gauge. Check out COIDO's Tire Infaltor cum Vacuum Cleaner.
3.
Jumper Cables - There are times when you take a stop and your car won't start again. It's because the battery has discharged completely. Now you would need an external source to help start your car which in turn will help re-charge the battery. These Jumper/Booster cables can be connected to the battery of any other car and will enable to Jump start your car immediately.
4.
Torch/ Flashlight - Imagine if all of this happened in the middle of the night. Having all this equipment is of no use if you can't see anything. A good flashlight is a must when you hit the road at night. This LED emergency light is a brilliant device which comes with a rechargeable battery which can be charged right inside your car.
5. First Aid Kit - This is something you should always have in your car. And Yes, the one you got with your brand new car is useless beyond it's expiry date. A first aid kit contains items to protect you from aggravating minor injuries.
6. Towing Rope - Well if you are stuck really badly and your car can't move at all, you would need to ask some car passing by to help you tow your car to the nearest mechanic. But it won't be possible without a towing rope. And guess what, most people don't have it. So there's a good chance the car helping you won't have it either. Always Keep a sturdy towing rope in your car to help you in such situations.
7. Rain Coat/ Poncho - You can't do any of the above tasks without getting drenched if it'sraining. You won't have to fear if you have a rain coat to protect you. Keep a pair handy, you could use it otherwise too, during your
trip :)
8. Gloves - You don't want any burns and cuts while fixing these little things in your car. Keep a pair of gloves and always use them before you set out to become a mechanic :)
These things might not come in use most of the times you are out on the road. But, they will save you from a ton of hassles the day you really need them. They can be your life saver in the time of need!