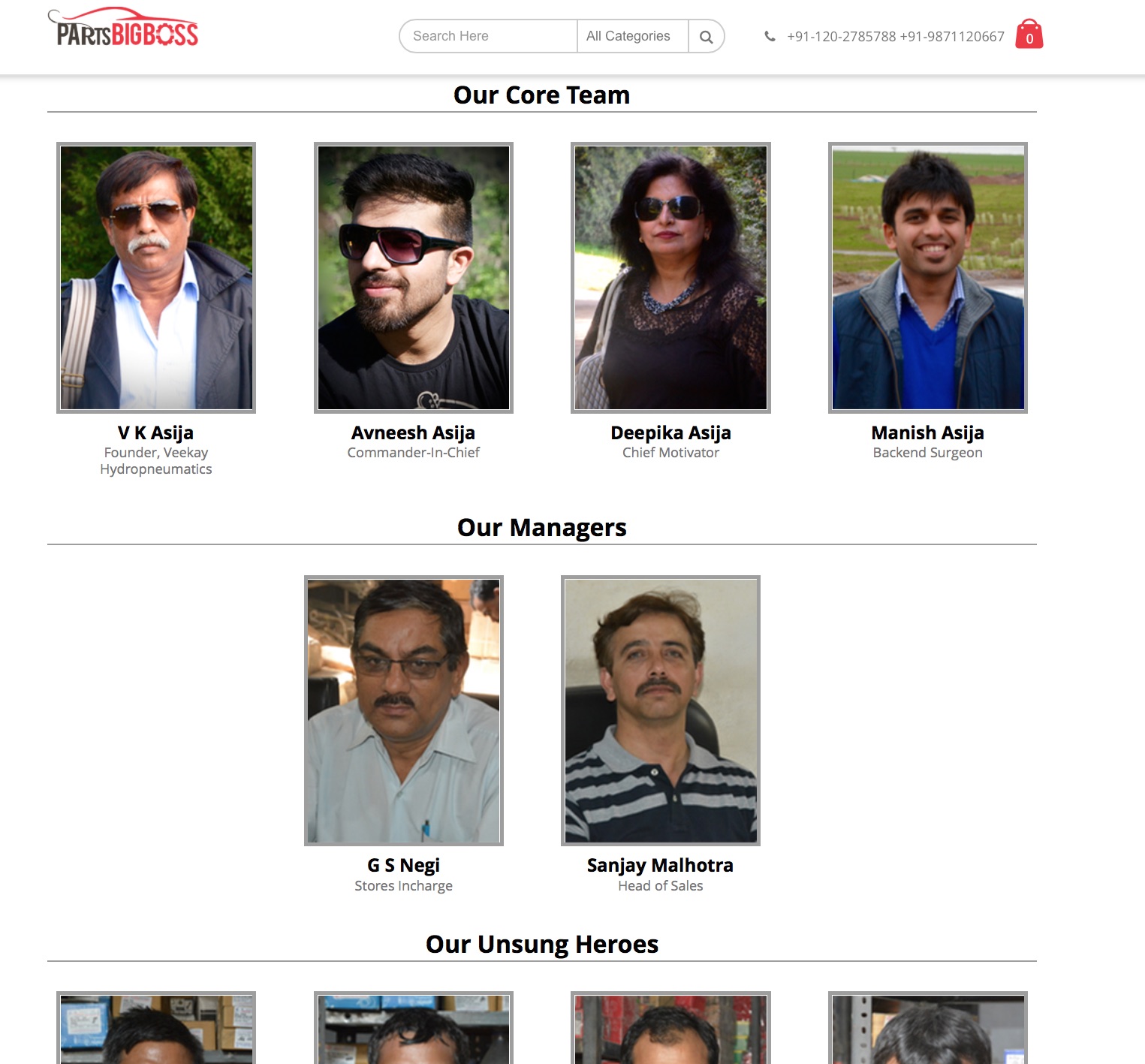 So it's been about 15 months since we hatched the idea of Parts Big Boss; and about 3 months since the website is fully operational, and it feels good! It's been hard work and tiring work but all of it is so much fun that we can't stop doing it. To top it We've had good customer response which confirms our assumption that India has been waiting for the automobile spare part industry to go online. We have had our share of teething problems in the setting up and initial runs of the website. But those problems seem way too small than the ones we have set out to solve. The problems of transparent pricing and quality of auto spare parts. The industry has forgotten that the end customer(I am talking about you) is and should be the king.
So over the course of 3 months, we have tried out new features like Part Finder(Advanced Search), offered items other than just spare parts, etc. Our data shows that the advanced search is the feature that is most used by the visitors. Our aim is to make your part search easier by making you reach the desired product within a few clicks.
We'd love to hear from you on whether these features are helping you or not. You can tell us anything and everything about your experience with us so far. Please give us your feedback by comenting below. Be assured that we are listening to you. Your feedback is very very important to us! It will help us improve your experience on Parts Big Boss!